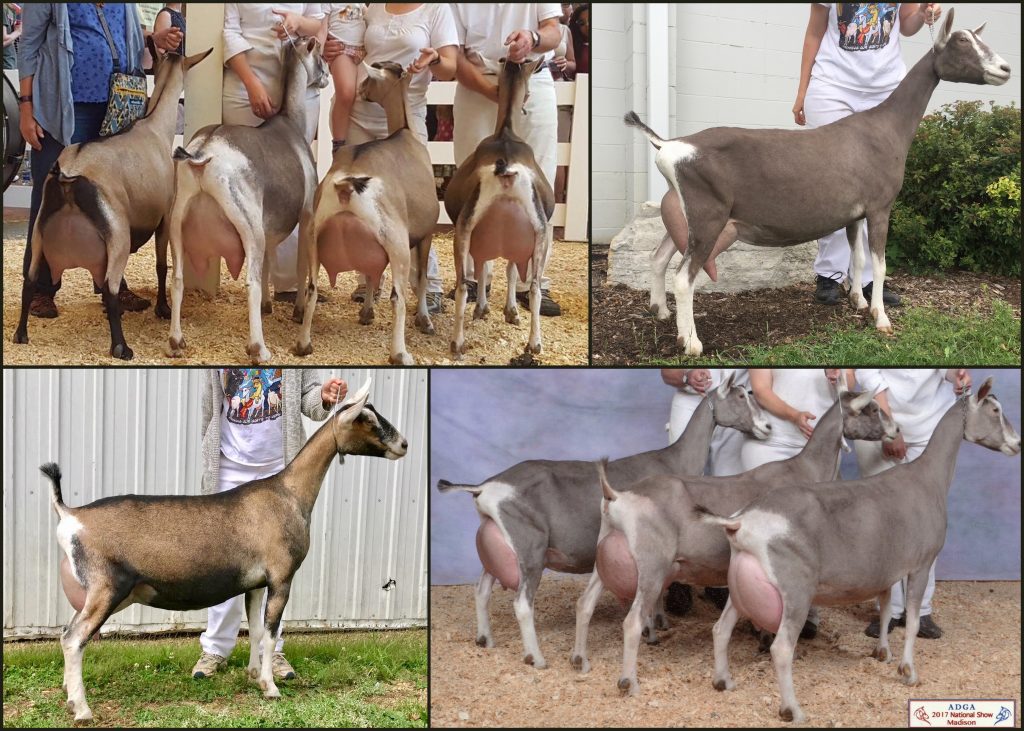 2017 was another good year for Kara Kahl Alpines and Legendairy Toggenburgs.  As summer turned to fall, and fall to winter, updating the website seemed to be task all too easy to ignore.  At any rate, we enjoyed the delights of summer and the pleasures of fall on the farm.  Winter is always a challenge, but at least the work load is lighter and most everyone seems content and cozy baking babies. The herd performed well on test as we entered our second year of owner/sampler DHIA.  And of course, we participated in a variety of goat-related social engagements, including the ADGA National Convention in Atlanta, the Wisconsin Dairy Goat Associaton's Field Day, and several judging trips that allowed us to see lovely herds in Maine, Indiana, and New Mexico.  The year was dominated in many ways by the ADGA National Show held close to home in Madison, Wisconsin.  Anna was very involved in the local effort to put on the show and the usual juggling of goat chores and childcare was made even more interesting with additional committee work and event planning.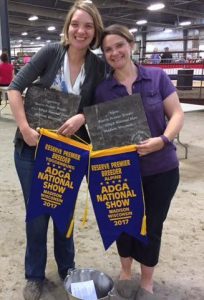 Our hard work in preparing for the national show paid off in two major ways — the overwhelmingly positive response from exhibitors, many of whom visited Madison for the first time, and in the show wins awarded to our herd.  Anna & Emily each won Reserve Premier Breeder, for Toggenburgs and Alpines, respectively.  A few selected individual highlights  — Alpines:   2nd Place intermediate kid, 2nd/2nd udder 2-year old, 8th Place 4-year old, and 2nd/2nd udder aged doe.  For Toggenburgs, highlights included 4th place milking yearling, 2nd Place/2nd udder 3-year old, 3rd place/3rd udder 4-year old, 1st place dam/daughter, and 1st place senior get of sire for +B K-BAR-C Zim's Chippewa.  We are also extremely proud of SGCH Legendairy Chip's Rhubiayat who was named Total Performer for the Toggenburg breed.  Rhubiayat continued to have a fantastic year, culminating with her Best Senior Doe in Show win at the 2017 Minnesota State Fair!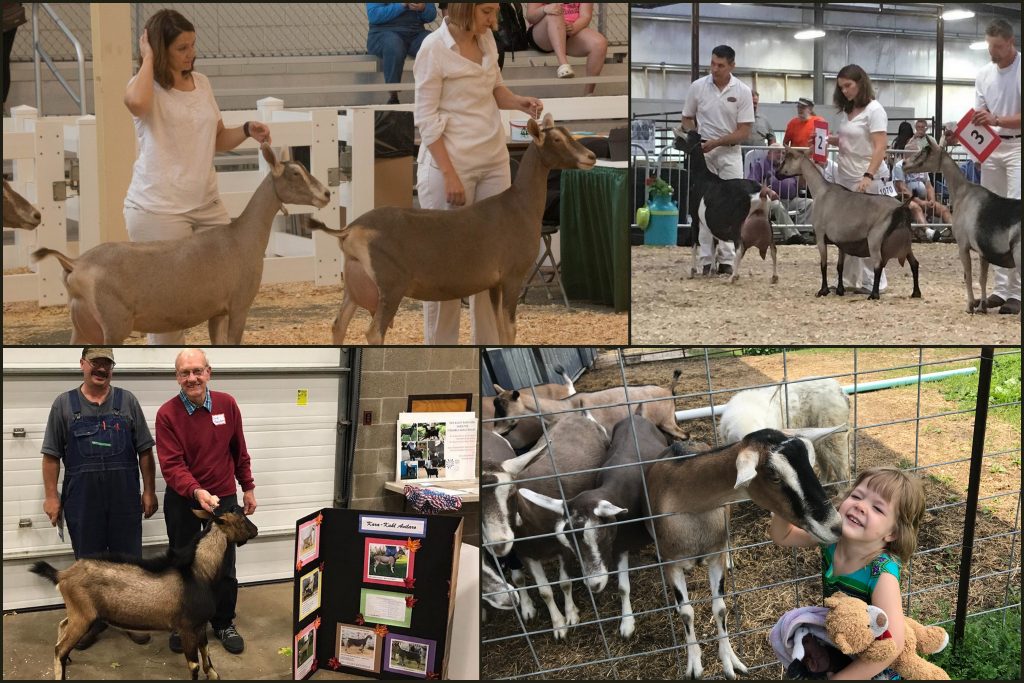 Most of the does are now bred and so we are looking forward to the slower pace of farm life for the next few months.  We are very excited about our breeding list this year and have already received positive pregnancy confirmations from our first and second round of breeding.  It should be an interesting spring filled with anticipation, cute baby goats, and promising milking yearlings.  But we are also excited for a break as  goats hunker down and endure the colder weather.  Thank you for your interest in our animals and our farm and don't hesitate to contact us with any questions!